ShapeCaster Circle Sets
Ah, Circles; how do we love thee? Let us count the ways:
The circle is the most basic shape we can make, and kilnworkers tend to make a lot of them, in many different sizes. Having the right form available just when you need it can be a real blessing at times.
Nested Circles can add powerful elements to your designs. Voids, rims, and other decorative elements all become much easier when the right form is ready to hand.
Many other shapes are easily made by bending a Circle. This means your Circle set is your raw material for the next unique shape. That size you never use? turn it into something special.
Oh yeah, moola! Last but definitely not least, buying sets saves you money!
Learn more about using Circles here: About ShapeCasters Casting in Circles Voids
Here's a variety of Circle sets. Find the one that's right for you!
---
Small Circles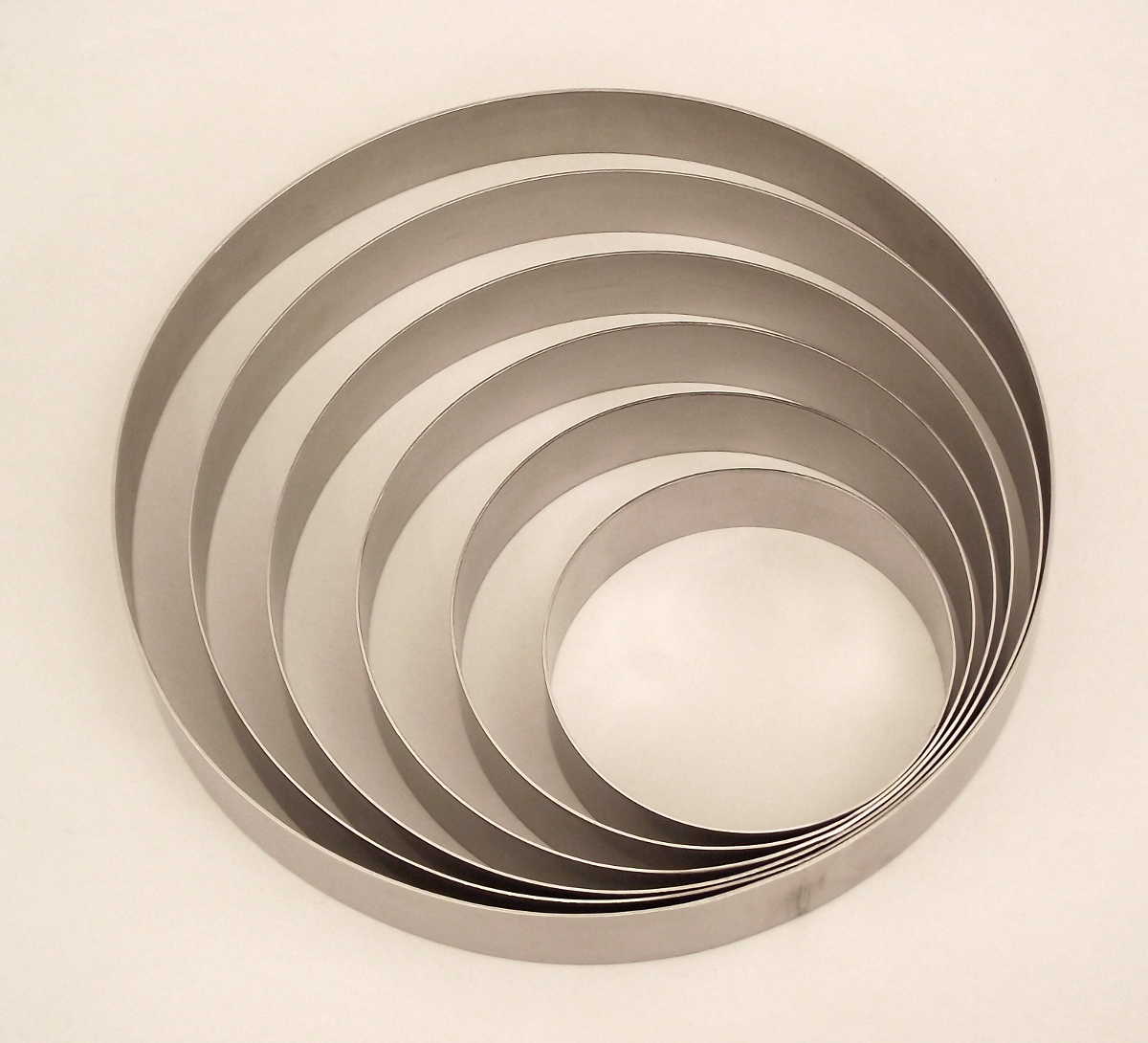 Contents:
Circles
1 ea.
#3 Circle
1 ea.
#4 Circle
1 ea.
#5 Circle
1 ea.
#6 Circle
1 ea.
#7 Circle
1 ea.
#8 Circle
6 ShapeCasters and a Goodie Pack, retail value: $123.95, a 19% savings
---
Medium Circles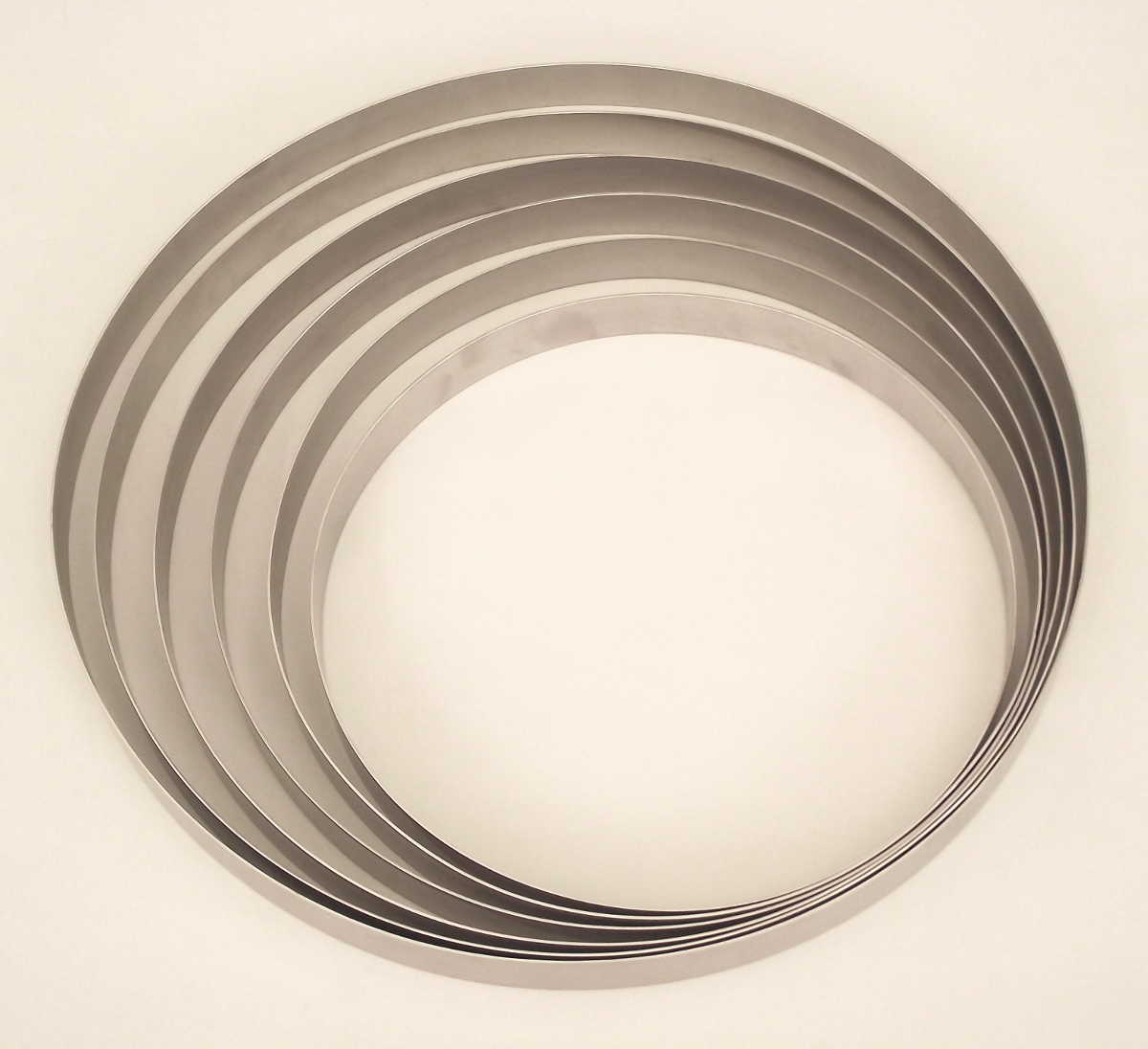 Contents:
Circles
1 ea.
#9 Circle
1 ea.
#10 Circle
1 ea.
#11 Circle
1 ea.
#12 Circle
1 ea.
#13 Circle
1 ea.
#14 Circle
6 ShapeCasters and a Goodie Pack, retail value: $158.05, a 20% savings
---
Large Circles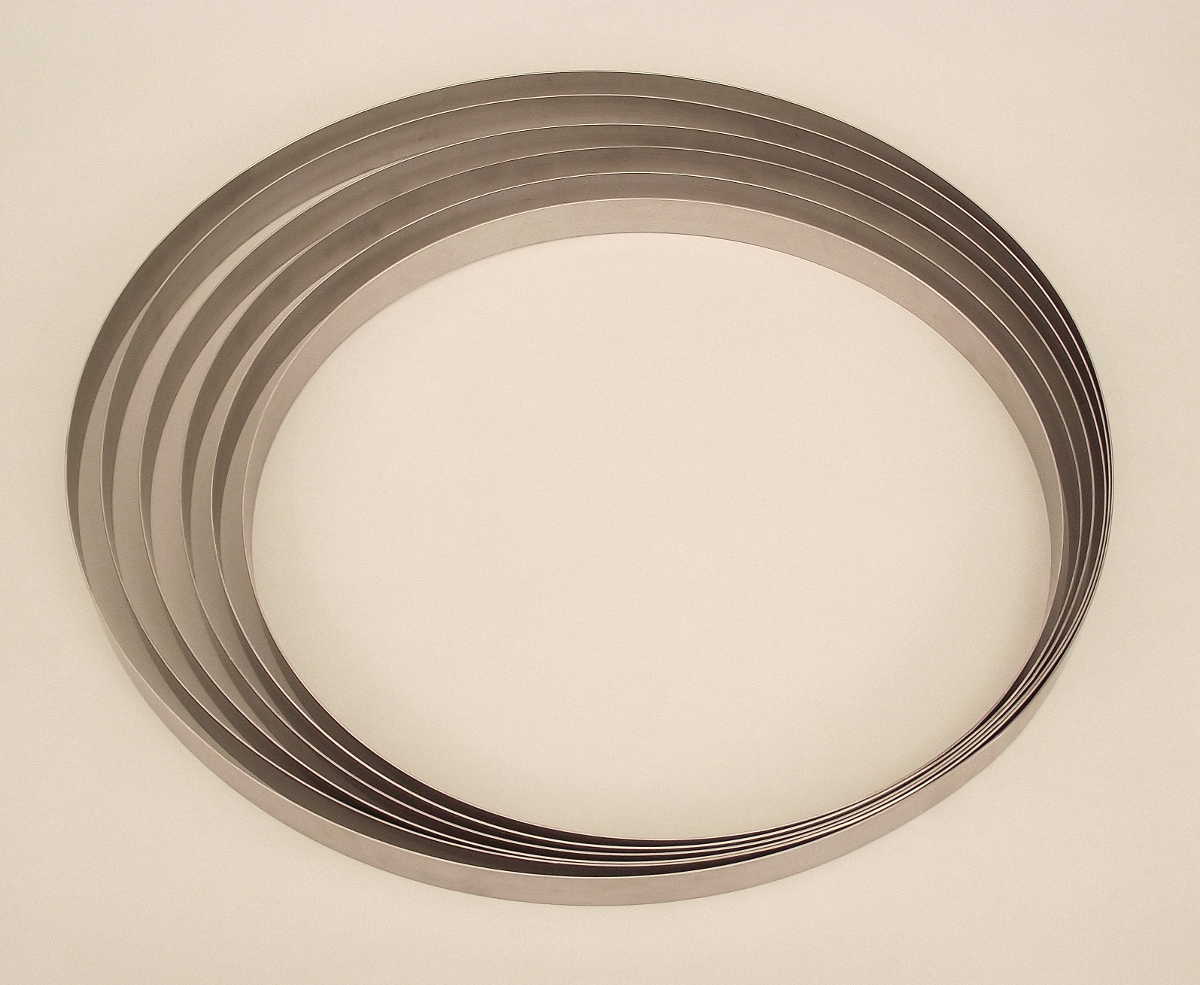 Contents:
Circles
1 ea.
#15 Circle
1 ea.
#16 Circle
1 ea.
#17 Circle
1 ea.
#18 Circle
1 ea.
#19 Circle
1 ea.
#20 Circle
6 ShapeCasters and a Goodie Pack, retail value: $191.85, a 19% savings
---
The Full Circle Set
Contents:
Circles
1 ea.
#3 Circle
1 ea.
#4 Circle
1 ea.
#5 Circle
1 ea.
#6 Circle
1 ea.
#7 Circle
1 ea.
#8 Circle
1 ea.
#9 Circle
1 ea.
#10 Circle
1 ea.
#11 Circle
1 ea.
#12 Circle
1 ea.
#13 Circle
1 ea.
#14 Circle
1 ea.
#15 Circle
1 ea.
#16 Circle
1 ea.
#17 Circle
1 ea.
#18 Circle
1 ea.
#19 Circle
1 ea.
#20 Circle
18 ShapeCasters and a Goodie Pack, retail value: $473.85, a 26% savings